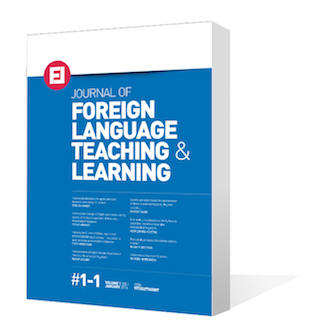 Journal of Foreign Language Teaching & Learning (English Education Department of UMY)
Announcements
No announcements have been published.
Vol 2, No 1 (2017): January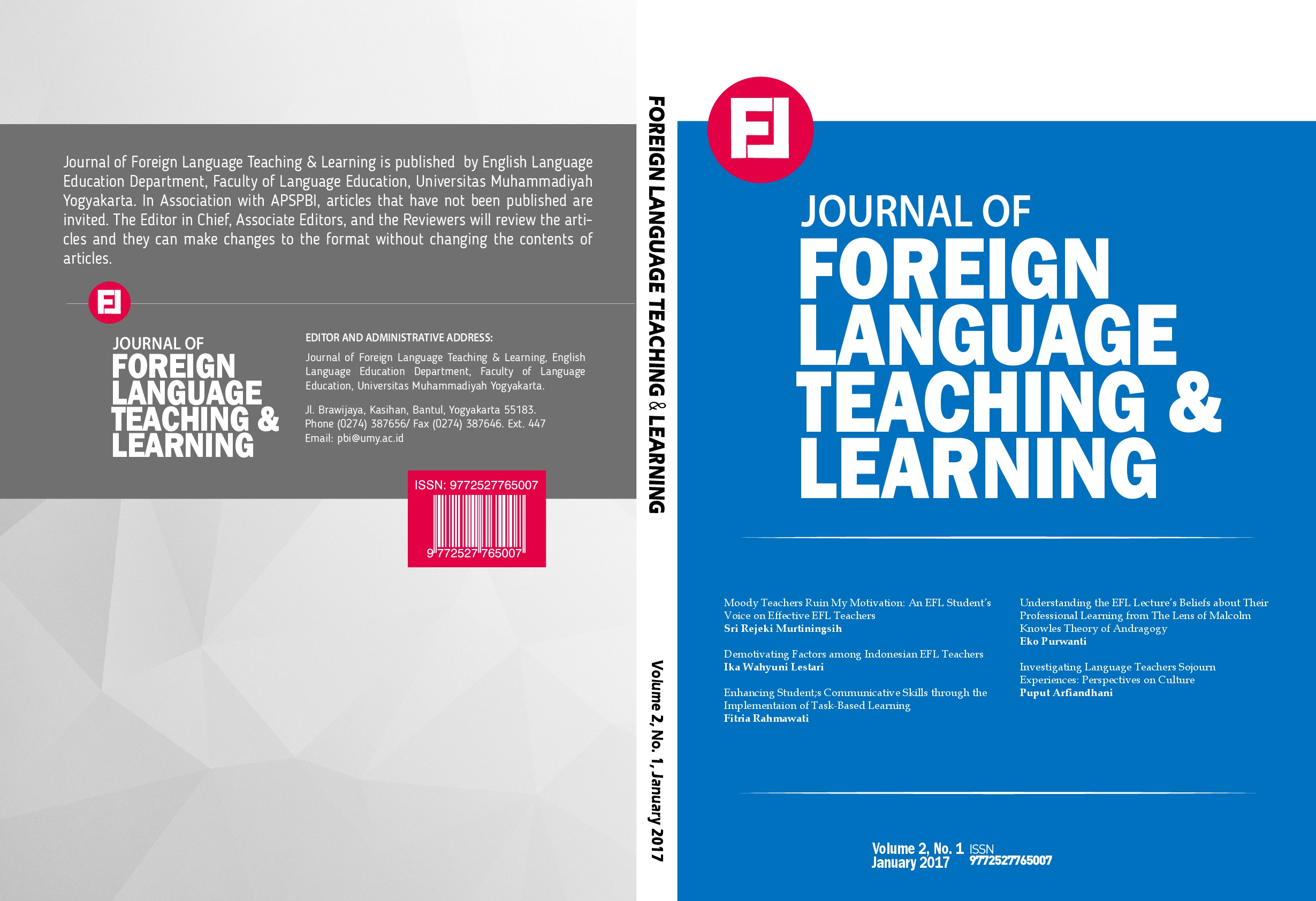 Journal od Foreign Language Teaching & Learning is published by Education Department, Faculty of LLanguage Eduation of Universitas Muhammadiyah Yogyakarta. In Association with APSPBI, articles that have not been published are invited. The Editor in Chief, Associate Editors, and the Reviewers will review the articles and they can make changes the format without changing the contents of articles.