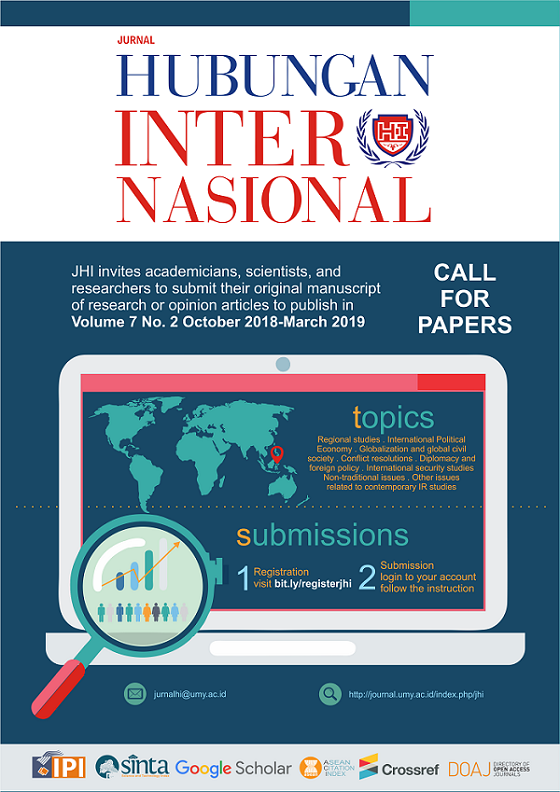 Jurnal Hubungan International is a biannual and nationally accredited journal published by International Relations Department of Universitas Muhammadiyah Yogyakarta. This journal aims to facilitate the idea exchange and dissemination among the International Relations scientists.
JHI invites academicians, scientists, and researchers to submit their original manuscript of research or opinion articles related, but not limited to, the following topics. 
1. Regional studies
2. International Political Economy
3. Globalisation and Global Civil Society
4. Conflict resolutions
5. Diplomacy and foreign policy
6. International Security Studies
7. Non-traditional security issues
8. Or other issues related to contemporary IR issues
Please send your manuscript to journal.umy.ac.id/index.php/jhi or send an inquiry email for further information to Jurnalhi@umy.ac.id. 
The submission deadline is January 1st 2019 for Volume 7 No. 2 October 2018-March 2019 edition. Any manuscript send after the deadline will be considered for the subsequent editions.
We encourage the author to read and strictly follow the author guideline or the template we have provided. We are looking forward to receiving your manuscript and please kindly share this information to your colleagues. 
Thank you.
Salam hangat JHI