Focus and Scope | Editorial Policies | Publication Ethics | Publishing Process | Author Guidelines | Online Submission | Article Template for Submission| Indexing | Editorial Team | Reviewers Acknowledgement | Contact Us |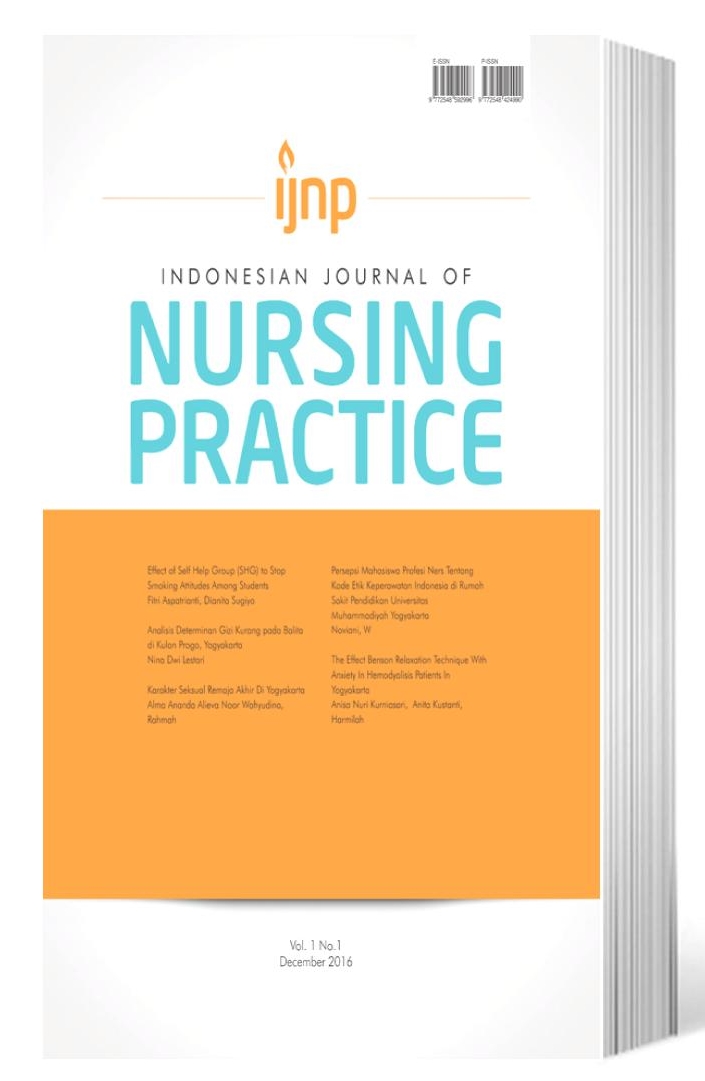 IJNP (Indonesian Journal of Nursing Practices) is a bilingual journal published by Universitas Muhammadiyah Yogyakarta, PPNI (Persatuan Perawat Nasional Indonesia) and AIPNEMA (Asosiasi Institusi Penyelenggara Pendidikan Ners Muhammadiyah). IJNP is published semi-annual (June and December) since 2011 (as named Muhammadiyah Journal of Nursing). As a peer-reviewed Indonesian journal, it welcomes scholarly works on Islamic nursing written in English and Bahasa Indonesia. IJNP continues to be consistent in publishing scientific articles, both research and review articles. IJNP publised both printed (book) and electronic (PDF) versions. Electronic articles are accessible openly on the web page: 
http://journal.umy.ac.id/index.php/ijnp
. ISSN: 
2548 4249
 (Print) 
2548 592X
 (Online).
IJNP (Indonesian Journal of Nursing Practices)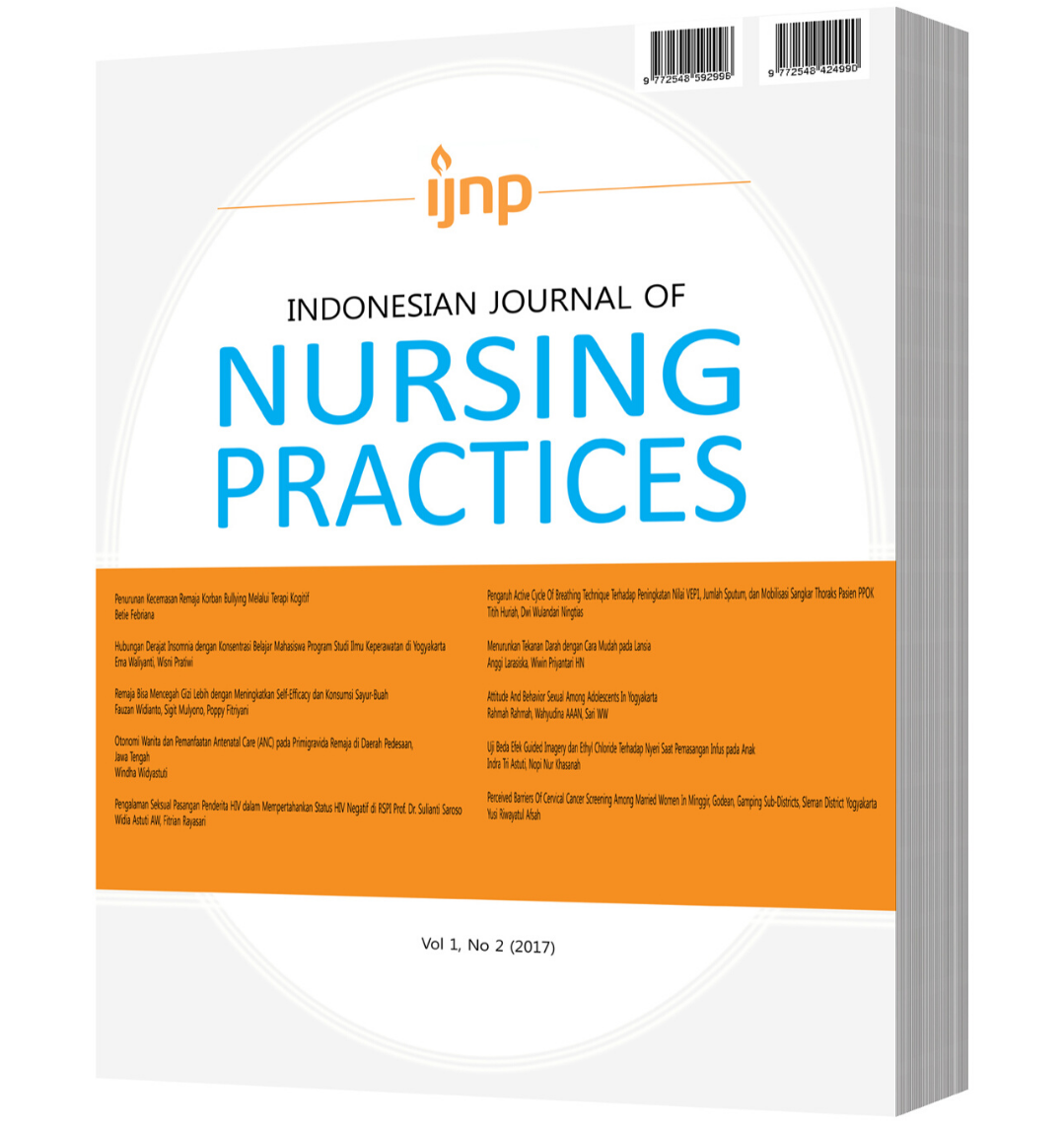 Announcements
IJNP Announcement

Posted: 2017-11-21
Vol 1, No 1 (2016)
Full Issue
Table of Contents
Articles
| | | |
| --- | --- | --- |
| | Dianita Sugiyo, Fitri Asparati | 1-14 |
| | | |
| --- | --- | --- |
| | Alma Ananda Alieva Noor Wahyudina, Rahmah Rahmah | 22-29 |
| | | |
| --- | --- | --- |
| | Anisa Nuri Kurniasari, Anita Kustanti, Harmilah Harmilah | 40-47 |
| | | |
| --- | --- | --- |
| | Ngatini Ngatini, Shanti Wardaningsih, Moh. Afandi | 48-54 |
| | | |
| --- | --- | --- |
| | Yayang Harigustian, Arlina Dewi, Azizah Khoiriyati | 55-60 |
| | | |
| --- | --- | --- |
| | Vita Purnamasari, Sri Sundari, Galuh Suryandari | 61-67 |
| | | |
| --- | --- | --- |
| | Agung Kristanto, Fitri Arofiati | 68-76 |
| | | |
| --- | --- | --- |
| | Yulifah Salistia Budi, Shanti Wardaningsih, Moh. Afandi | 77-83 |