Jurnal Ekonomi & Studi Pembangunan (JESP) is an English peer-reviewed journal published by Universitas Muhammadiyah Yogyakarta in collaboration with the Association of Economics Department of Muhammadiyah Higher Education (APSEP PTM). Since its first issued in January 2000, JESP has been publishing scientific articles consistently, both research and review articles. JESP is accredited grade 2 by Ministry of Research, Technology and Higher Education of Republic of Indonesia, Decree (SK) No. 10/E/KPT/2019.
JESP publishes the new editions every April and October. JESP has published both printed (book) and electronic (PDF) versions. ISSN 2541-5506 (Online) and 1411-9900 (Print).
JESP receives rigorous research articles that have not been offered for publication elsewhere. JESP focuses on the research related to economics and development that are relevant for the development of theory and practices of economics especially in Indonesia and Southeast Asia and also in the world. Therefore, JESP accepts the articles from Indonesia and other countries. JESP covered several research approaches, such as: quantitative, qualitative and mixed method. JESP is indexed by:
Registration and login are required to submit items online and to check the status of current submissions.
Already have a Username/Password for Jurnal Ekonomi & Studi Pembangunan (JESP)?
Not a user? Register with this site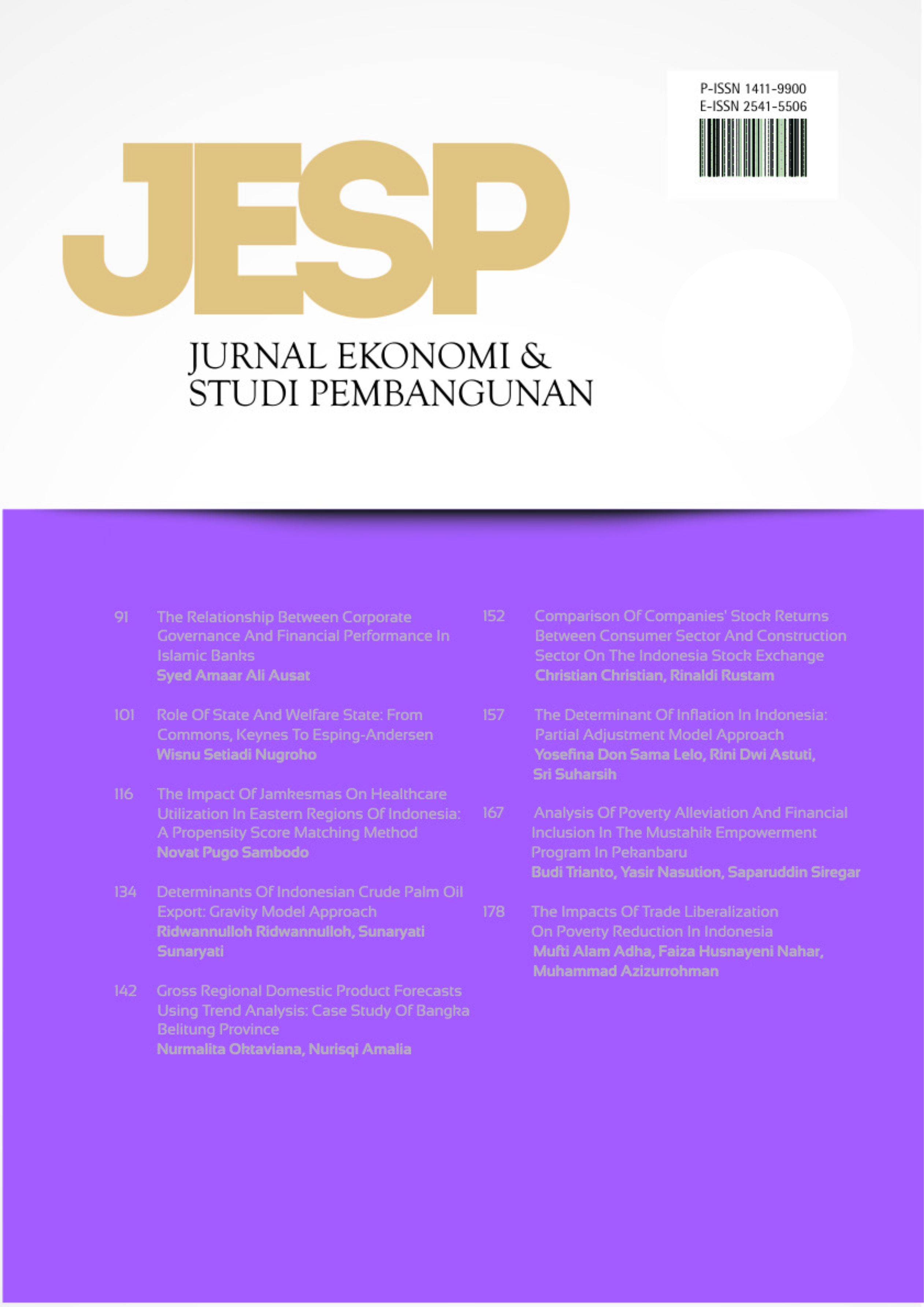 Announcements
Call for Papers JESP 2020

We hereby cordially invite all researchers to submit their manuscript for our upcoming edition, under the themes:

Monetary Economics and Banking
Trade and International Finance
Public Economics
Natural Resources and Environmental Economics
Islamic Economics
Behavioral Economics
Industrial Economics
Economic Development
Regional Economy
Health Economics

 

Posted: 2020-12-20
More...