Jurnal Ekonomi & Studi Pembangunan (JESP) is an English peer-reviewed journal published by Universitas Muhammadiyah Yogyakarta in collaboration with the Association of Economics Department of Muhammadiyah Higher Education (APSEP PTM). Since its first issued in January 2000, JESP has been publishing scientific articles consistently, both research and review articles. JESP is accredited grade 2 by Ministry of Research, Technology and Higher Education of Republic of Indonesia, Decree (SK) No. 10/E/KPT/2019.
JESP publishes the new editions every April and October. JESP has published both printed (book) and electronic (PDF) versions. ISSN 2541-5506 (Online) and 1411-9900 (Print).
JESP receives rigorous research articles that have not been offered for publication elsewhere. We focus on the original research papers on the aspect of development economics and multidisciplinary. In addition, we accept the articles from Indonesia and other countries, which emphasize a quantitative or using the analytical work which novelty are relevant. We do not publish any critical reviews and book reviews while focusing on accepting papers that are in-depth studies of specific cases, events, or regions that are likely to bring more benefits to developing economics and readership. All papers are prescreened as part of our review process, and some are automatically rejected if papers discuss too broadly. The rejection includes papers that are not considered a good match in terms of topic or methodology as well as papers that do not meet our high expectations in terms of contribution or added value to the field. JESP is indexed by:
Registration and login are required to submit items online and to check the status of current submissions.
Already have a Username/Password for Jurnal Ekonomi & Studi Pembangunan (JESP)?
Not a user? Register with this site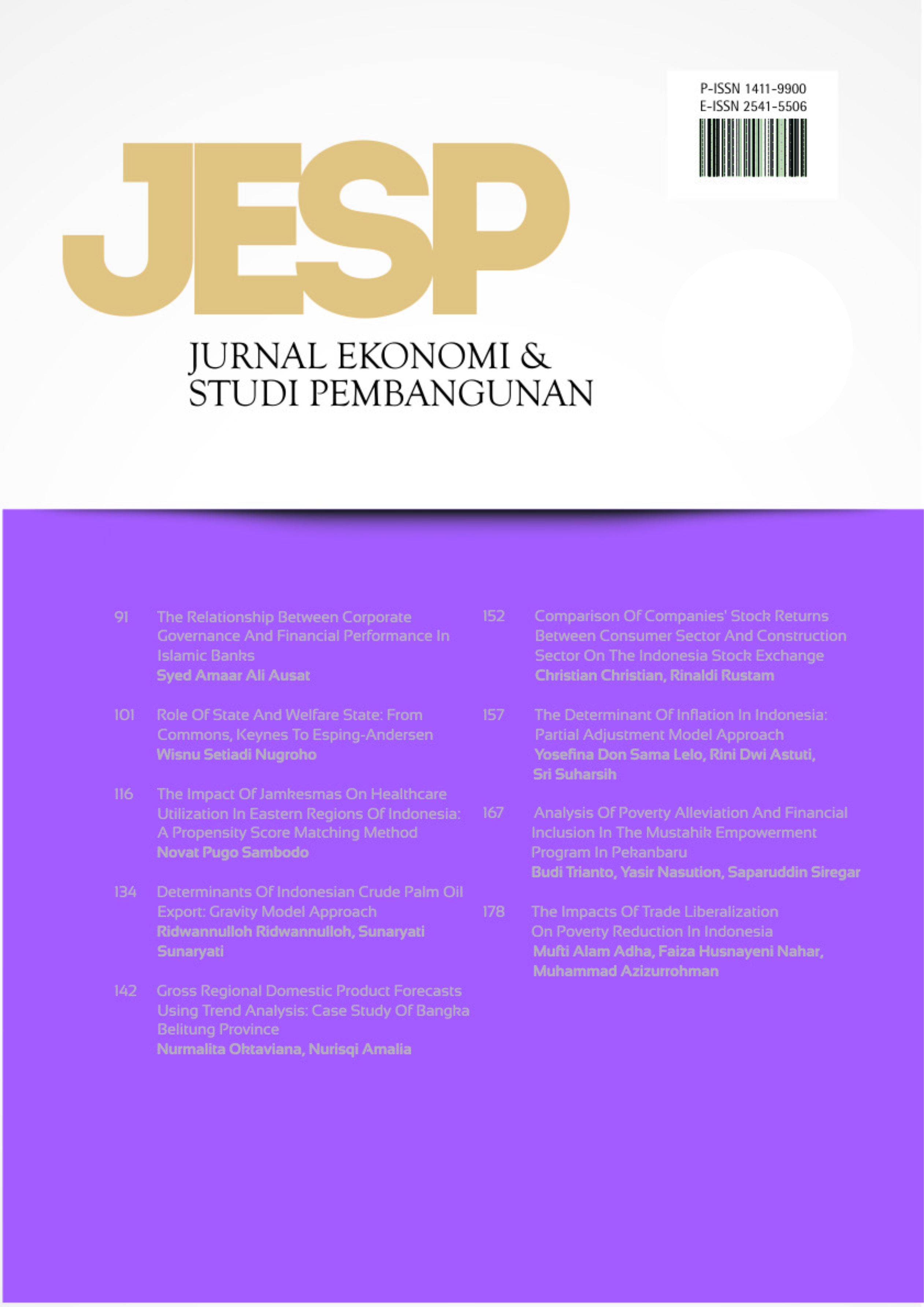 Announcements
No announcements have been published.