Potential Of Mangosteen Xanthones As Anti-Oral Cancer Agents By Induction Of Apoptosis
Abstract
The pericarp of mangosteen (Garcinia mangostana L.) is rich in various xanthones that are known to possess unique biological activities. The aim of this study was to determine of antiproliferative and cytotoxic activities of mangosteen xanthones. The researchers found that all tested xanthones inhibited the growth of the cancer cells. They observed cytotoxic properties against three human cancer cell lines, epidermoid carcinoma of the mouth, breast cancer, and small-cell lung cancer. The specific xanthones include alpha-mangostins, showed that mangosteen xanthones not only inhibit the proliferation of target cells but also induce their death by apoptosis that involves the activation of the caspase cascade. To establish a more precise mechanism of action, a cell free biochemical kinase assay against multiple cyclins/CDKs involved in cell cycle progression; the most significant inhibition in the cell free based assays was CDK4, a critical component of the G1 phase.Through molecular modeling α-mangostin against the ATP binding pocket of CDK4, and propose three possible orientations that may result in CDK4 inhibition. Histopathological evaluation and biochemical analysis of tumors that received mangosteen xanthones indicate the induction of apoptosis in tumors, which resulted in the repression of their growth and the reduction of their sizes. The study concluded that mangosteen xanthones potentially as an agent for cancer prevention and the combination therapy with anti-cancer drugs.

Keywords
xanthones; mangosteen; anticancer; apoptosis
Article Metrics
Metrics powered by PLOS ALM
Refbacks
There are currently no refbacks.
---
Insisiva Dental Journal: Majalah Kedokteran Gigi Insisiva are indexed by: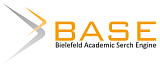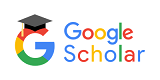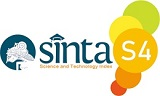 Office:
Gedung Siti Walidah F3 4th Floor, Faculty of Medicine and Health Science Universitas Muhammadiyah Yogyakarta,
Jalan Brawijaya (Lingkar Selatan), Tamantirto, Kasihan, Bantul, Daerah Istimewa Yogyakarta, Indonesia
Phone: +62 274 387656 Ext.217
Whatsapp: +62 882-3323-4696
Email: jurnalkgumy@gmail.com
Website: http://journal.umy.ac.id/index.php/di/index
This work is licensed under a Creative Commons Attribution-ShareAlike 4.0 International License.