Maharat : Jurnal Pendidikan Bahasa Arab is a peer reviewed journal published by Program Study of Arabic Education, Faculty of Languages Education, Universitas Muhammadiyah Yogyakarta. The journal is published twice a year every April and October. It is released in both the electronical version (E-ISSN 2623-2073), and printed version (P-ISSN 2622-9501). It focuses on the theme related to Arabic education, linguistics, and Arabic literature.
As a peer reviewed journal, Maharat : Jurnal Pendidikan Bahasa Arab invites the researchers to submit the manuscripts contain the empirical research or theoretical research which have the same field and scope as mentioned above. It is important to note that the manuscript should be original and it is expected not to be offered or published on elsewhere.
For the review process, the journal involves the experts and academics to give some positive feedbacks for the better quality of the articles. Double blind-review process is practically done to gain the finest paper quality.
AUTHOR GUIDELINE
Author Guideline is available Here
Maharat : Jurnal Pendidikan Bahasa Arab TEMPLATE is available Here
It is suggested the use of a reference manager,  MENDELEY and ZOTERO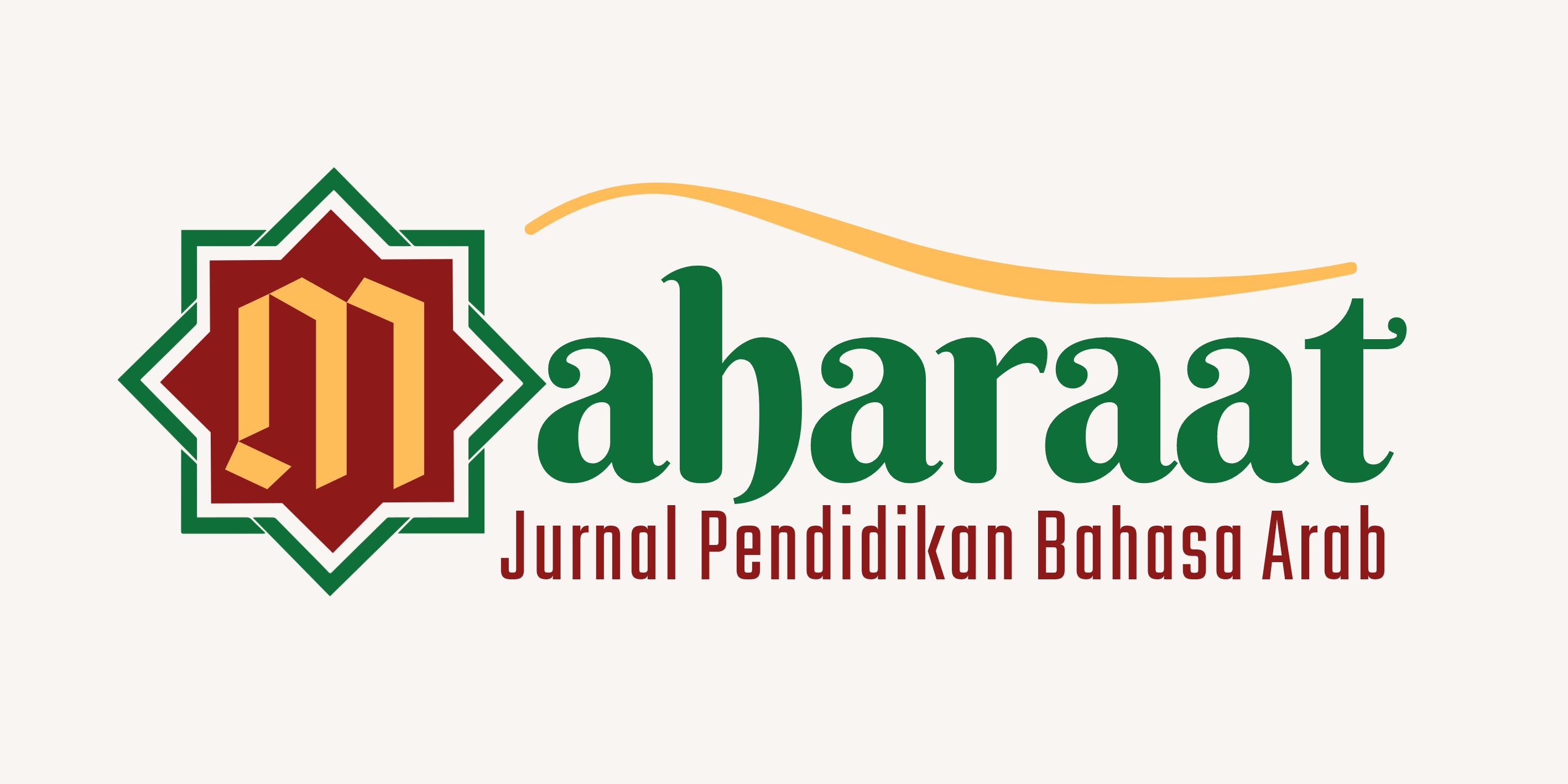 Announcements
No announcements have been published.
Vol 1, No 2 (2019): April
Table of Contents
Articles